All In His Good Time
How God grew two people together while a world apart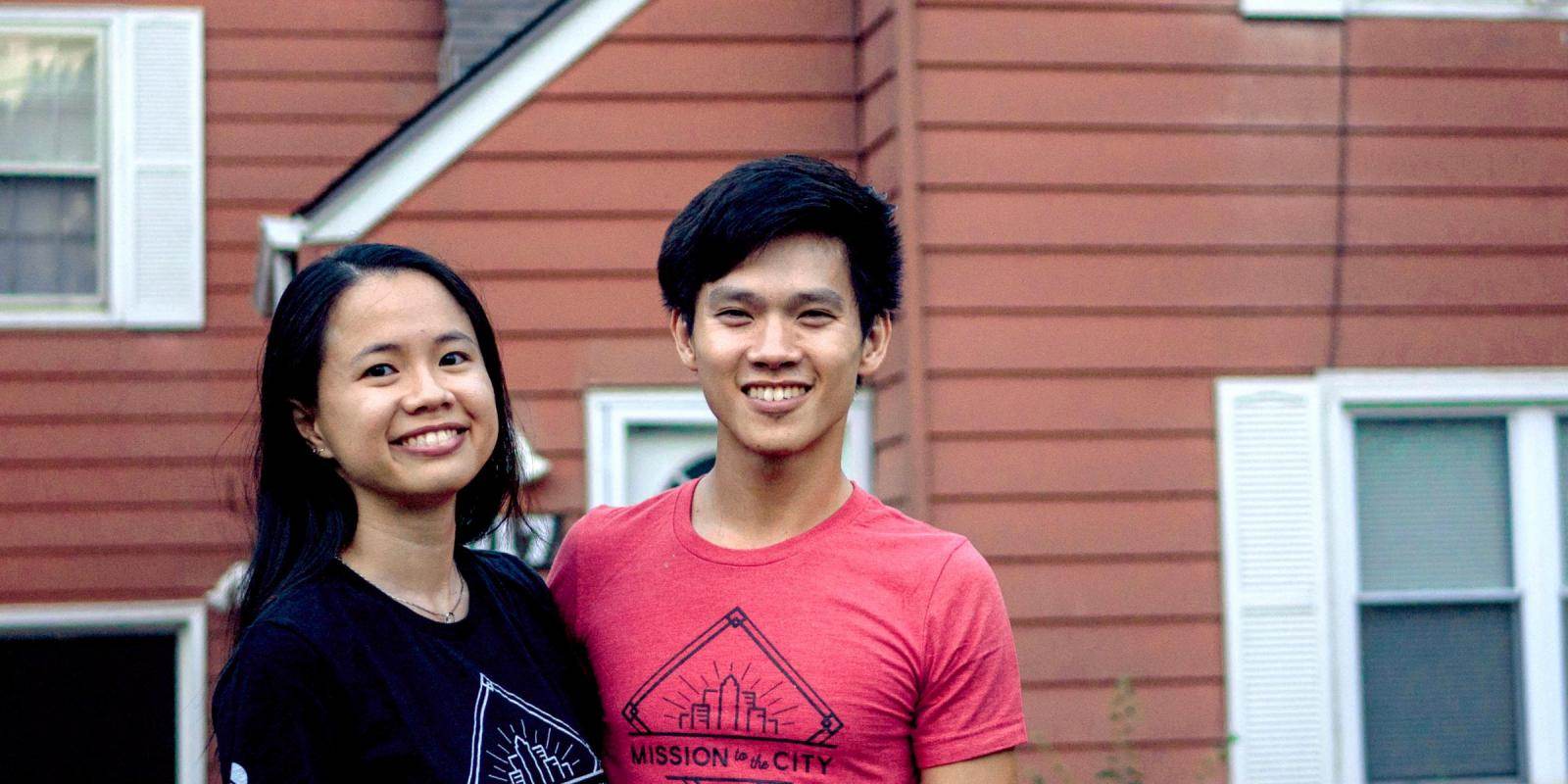 Jeremy Low and Karis Wong were both born and raised in Maylaysia. They both chose to study in Des Moines at Drake University. God used this time to work in both their lives individually, as they learned to own their faith, before bringing them together in marriage. 
Growing in Faith
Jeremy grew up in a traditional Chinese household believing there is a God in everything. 
"I didn't care [about God] after a certain age but looked for instant gratification in relationships," Jeremy said. Jeremy had several quick dating relationships upon arriving in Des Moines. One breakup in particular had a significant impact on his faith. In their time apart, his girlfriend had come to know the Lord and her life looked completely different. 
At the same time, students from Campus Fellowship reached out and invited him to Bible study and church. "The more times I went, I realized people were nice, and I would stay awake for more of the sermon and hear more," Jeremy said. 
Jeremy slowly began evaluating his beliefs and 'live for the moment' lifestyle. He saw a constrast between his heart and how his friends in Campus Fellowship lived. "They were laying their lives down for others and the message of the gospel started clicking," Jeremy said.  
Growing up in a Christian family, Karis was accustomed to going to church regularly. She followed the direction of her mom and was highly involved in extracurricular activities when she arrived at Drake. Her first year, Karis attended Campus Fellowship on-and-off and tried out a few churches. 
"I went back to Malaysia the following summer for an internship but continued to spend time with an ex-boyfriend who was not good for my life," Karis said.  
Karis believes this is what God used to get her attention. When she came back for the Fall 2012 semester, she accepted an invitation to visit Walnut Creek Church. 
"I met godly women who loved me and showed me how Jesus loved me despite my faults," Karis said. She saw for the first time what it looked like for a young person to live their life for Christ out of love and not just under parental example or obligation.  
In God's Timing
When Karis was in her second semester at Drake, Jeremy was helping with Drake's international student ministry. "I prayed that she would grow in her faith and make it her own," Jeremy said.
Through this ministry, their friendship grew. Karis remembers seeing what a servant Jeremy was for others and how he could fix many things. 
That October, many of their friends chipped in funds for Jeremy to fly home for two weeks to see his family for the first time in several years. On the return trip to the U.S., his passport was rejected and the case sent to review with customs.  His short trip turned indefinite when his Visa was officially revoked a year later.
Before he left for Malaysia, Jeremy and Karis had gotten to know each other better through their close group of friends. Over the course of the following few years, Jeremy and Karis crossed paths several times in Malaysia at various weddings and over holidays.  
"Last May, I realized there was an attraction, but I wanted to wait until God hit me with a 2-by-4 that this is the right thing to do," Jeremy said.  "I broke down reading Ephesians 5 where it talks about how a husband loves his wife, and I asked for her parents permission to talk about a relationship."
Jeremy and Karis dated long distance for five months, had a short engagement, and were married in Malaysia in February 2017. The couple was then allowed to return to the U.S. together. "We returned and surprised friends back at church the following Sunday," Jeremy said.  
Jeremy had nearly given up on returning to Des Moines. "I didn't know if it would happen, but if it did, it would be all the Lord's work," Jeremy said.  
"I didn't know if it would happen, but if it did, it would be all the Lord's work."
Technology played a big role in maintaining Jeremy's relationships while away and helping to grow his faith. "I had a brother in Christ who would call me weekly, and we would listen to the message from church and discuss.  This helped keep me tethered to the body while in Malaysia," said Jeremy. 
For Karis, having godly friends she could talk to encouraged her and reassured her of truth while they were pursuing a long-distance relationship. "I know it was part of God's divine plan for us to briefly meet and then grow genuinely in faith on our own before pursuing a relationship and marriage," Karis said.
In their marriage, Jeremy and Karis value their friendships in the church who help them experience God's grace, focus on eternity, and keep them accountable.
"We chose to live in Des Moines because this is where our faith support system is found," Karis said.