From Addiction to Hope
The Gospel Antidote for the Deceptive Trap of Substance Abuse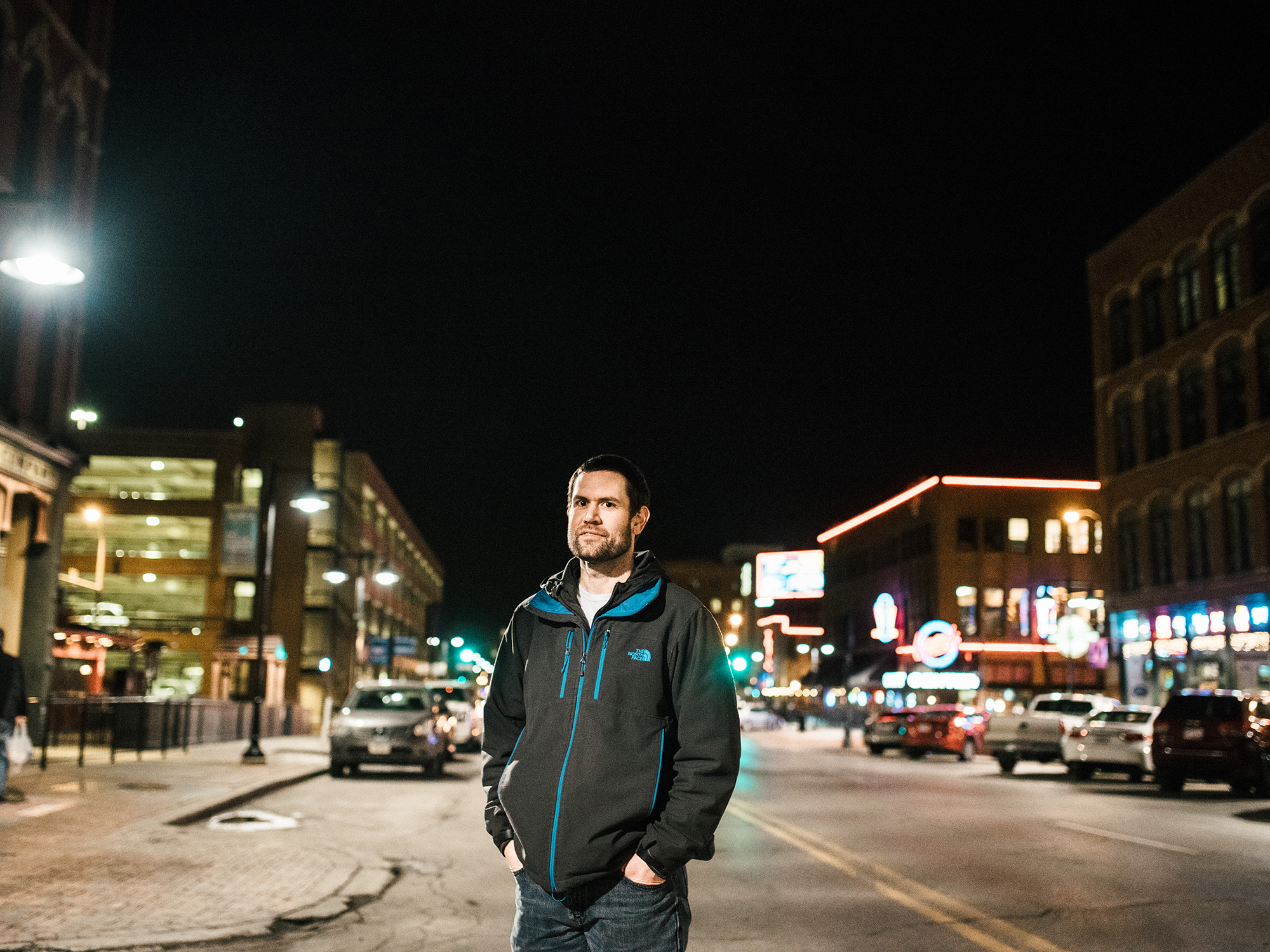 7 Years Sober
Ed Grotzinger walked into a meeting with his manager at Nationwide. For the last 10 days, Ed had called into work sick. He was told some coworkers thought he might be coming into work under the influence.
Following the meeting, Ed voluntarily did a drug test at Des Moines University. He blew an .08 blood alcohol level. At 1:30 in the afternoon, and over 12 hours since he had last had a drink, Ed was legally drunk. 
"I was drinking every night, but I was so sure I would be sober from the night before," Ed said. "It hit me. I thought, 'I'm going to lose my job.' I can't believe I feel this normal when I'm this drunk."
Not knowing what to do, Ed went home and got drunk for the last time. Nationwide scheduled an appointment with a counselor for the next week and told Ed not to come back into work until then. They suggested he wean off alcohol slowly and not quit cold turkey. Ed did not heed their advice.
He headed to his parents' house for the weekend. While playing video games with his younger brother, Ed's world turned dark. He reached for his eyes and everything was black. Seizures took over his body. His breathing stopped. 
When Ed opened his eyes, he was lying in a hospital bed under bright lights in the ICU. Someone asked him: "What is your name? Where are you? What day is it?" Ed couldn't answer them. He stayed in the hospital for two weeks, undergoing one week of dialysis for his failing kidneys. 
Based on the doctors' evaluation and Nationwide's requirements, Ed entered a month-long residential rehabilitation treatment center. At this point in Ed's mind, he was not an alcoholic. He didn't have a drinking problem. He didn't need help from anyone. 
"I was so mad that I had to go. I was so sure I didn't need it. I was just going to stop for awhile, figure it out, and then drink again," Ed said. "It's an attitude of pride. The attitude that you've never been in my shoes. You don't get it. That was really pervasive in my own thinking. It makes it really hard to get help." 
Loss of Control
Ed's first drink was freshman year in college with some guys from his floor. Alcohol calmed his nerves. People were easier to be around. He felt more outgoing and fun. Within the next two years, Ed spent more weekends drinking than not. 
"I used the argument, 'It's college. That's what you're supposed to do. It's fun. I'll outgrow this,'" Ed said. "I even had friends that would joke about me, at that point, being an alcoholic. I thought my life was totally okay." 
Ed graduated from Wartburg College in 2005. Those next four years were a haze of partying, black outs, and many nights spent alone getting drunk.  
"I can drink or not drink, those were my two options. I would rather drink than not drink. Eventually it became an almost every night thing," Ed said. 
On an average day Ed would consume one liter of hard liquor. If he only spent $100 out with friends, that was considered cheap. One night he spent $440 on Court Avenue. After work, Ed would have a few drinks to calm his shaking hands before being able to write a rent check or focus on a task. The drinking continued to snowball. 
"There was awhile where I took a mix with me and kept it in my car just in case I couldn't get through the day. To have that security," Ed said. "Most days I was going to work drunk. By the time I got home, there's a good chance I still had some in my system. I was always some level of drunk."
A Sober Mind
Ed came out of rehab with almost $17,000 in credit card debt. He cut off his previous friendships. Deleted numbers. He was so sure if he kept those relationships, he would drink again. Now, Ed doesn't have a single friend from his college years. 
After rehab, Ed spent most of the year alone. He would go to work and go home. And repeat. "I would wake up every day and think, 'Don't drink today. Just get through today, and then we'll figure out tomorrow,'" Ed said.
"I would wake up every day and think, 'Don't drink today. Just get through today, and then we'll figure out tomorrow.'"
Alcoholics Anonymous became his religion and accountability. Since making a profession of faith at the age of 5, Ed claimed to be a Christian. He knew enough about the Gospel and had a few Bible catch phrases. None of that knowledge had any effect on his heart. 
"A.A. actually was an enabler for me as far as continuing with my own idea of what Christianity was. I could still make Him who I wanted Him to be. I had done that my whole life. I took God and made Him fit my life so I could be okay with how I wanted to live but still appease my conscience as well," Ed said. His plastic version of God wasn't working. 
Ed knew he was lucky to be alive. If anyone mentioned the day of the blackout and seizures, he would talk louder and louder to drown them out. For months he refused to think about what could have happened that day. 
In December 2010, Ed took an honest look at his life. He was humbled by what he found. Besides being sober and a little bit nicer, nothing had changed regarding his position with the Lord. "I didn't want to give up my worship of self and my freedom and my sin and what I wanted to do," Ed said. "Not only was I an alcoholic, but I was arrogant and proud." 
If the Gospel was true, Ed knew he had a choice to make. Step 1: Fully surrender his life to Christ. Step 2: Find a church. He had an idea of where to go.
New Freedom
In May 2010 Ed was handed free pop-tarts while walking into work. Participants of Mission to the City were passing out breakfast and inviting people to church. For seven months Ed kept the church invite in his desk at Nationwide.
When Ed thought of church, his previous experiences included old people and hypocrites who would say righteous things and then act another way. It took him a few weeks to work up the courage to try out Walnut Creek.
Ed walked the route from his house to Walnut Creek Downtown to perfect the timing. He had a foolproof plan. Arrive at church right as the service started. Sit in the back and avoid as many conversations as possible. Escape as soon as it was over. Then reevaluate for next week.
When Ed walked into Walnut Creek for the first time, he saw an acquaintance, Nick Sideris, in a sea of strangers. Nick invited Ed to sit with his friends. Almost every day for the next two weeks, Ed spent time with someone from their Community Group. 
"I realized that was nothing compared to anything I'd ever experienced. There was no reason for me to go back to A.A.," Ed said. "Somewhere in that first year with the church I realized that I couldn't even remember the last time I cared about getting a drink." 
Ed was no longer envious of people at the grocery store carrying out a case of beer. Alcohol had completely lost its appeal. Ed has been sober now for more than seven years. 
While in rehab, Ed's preconceived notions of addiction were shattered. When you're sick you go to the doctor, and they diagnose you based on your symptoms. Ed didn't want help until he began to learn his addiction was a disease. During treatment Ed came to the conclusion that, yes, he was an alcoholic, and, yes, he would never drink again because of that. 
"The stigma caused me to not want to admit the disease I had. Until I could identify that I was an alcoholic and actually say that, could I start to take the steps to get better," Ed said. "Until I got to that point, I am almost certain I would have started drinking again. And I probably wouldn't be here today if that had happened." 
For the first few years of following the Lord, Ed struggled to accept his own story. He felt like he had wasted so much time and missed out on too much. God's purpose is clear to him now. 
"It was a long process to get to where I could appreciate my own story and the purpose for it. That God could use it," Ed said. "Who am I to question the Lord's plan? There's a reason for it. I don't want to waste my story."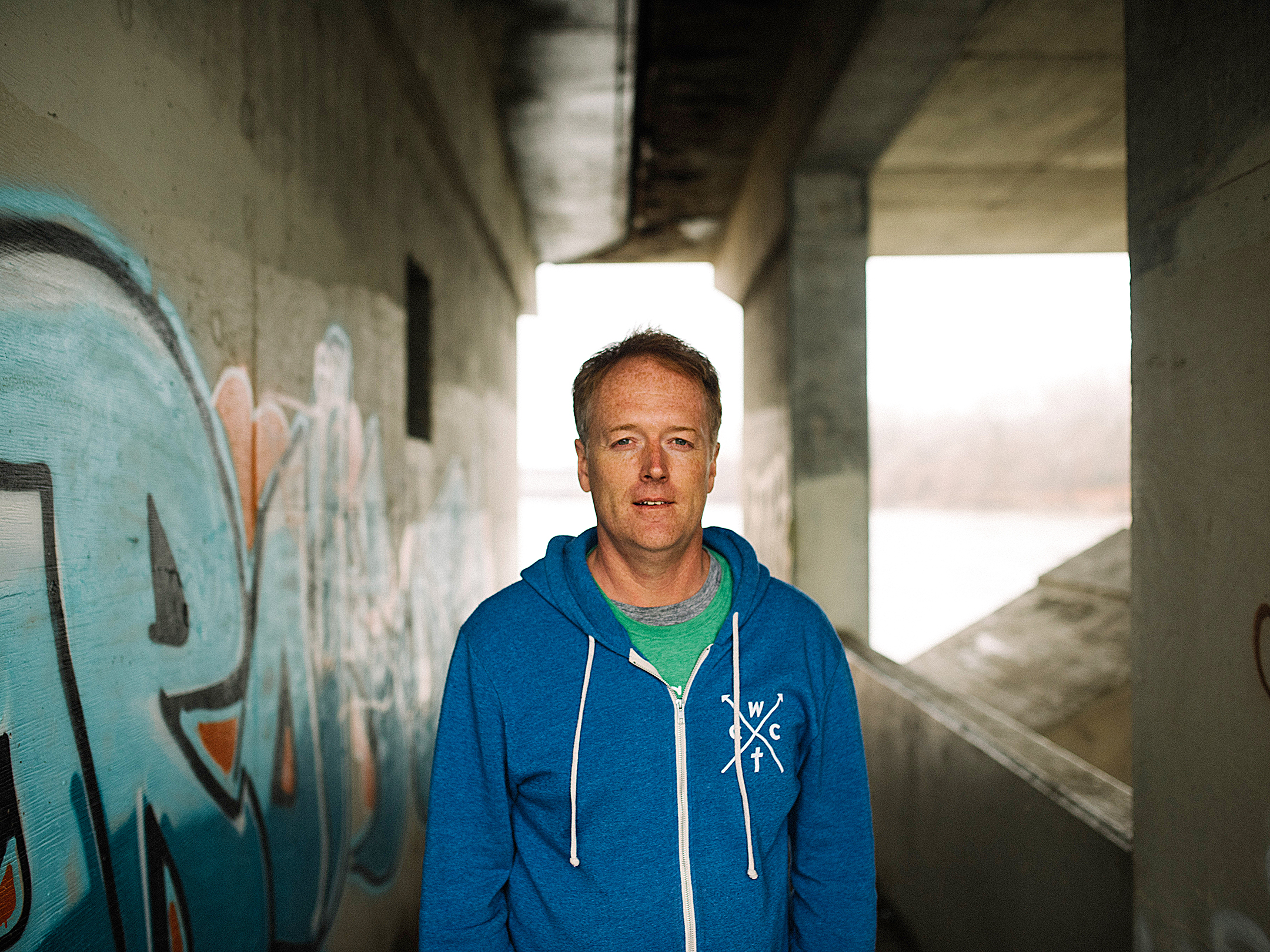 30 Months Clean 
Inspired by the surfer culture he saw in the movies, Caleb Koger started experimenting with drugs at 18. 
"When I got introduced to psychedelics, I thought it was the greatest thing. I thought this was the answer," Caleb said. "Drugs took me places I wanted to go, made me feel things I wanted to feel. All those things I did, they had a sneaky destructive pattern." 
Caleb was 15 the first time he had a beer. The second time he drank resulted in alcohol poisoning and an overnight hospital stay. He had filled up an empty can with vodka and downed it like a cold Coca-Cola on a warm day. Alcohol engaged Caleb's emotions like nothing else ever had. 
"I have a full schooling in what alcohol does. What the effects of one sip are and of 20 beverages," Caleb said. "I know that I can't partake of it as other people do. I'm never satisfied. I'm never happy. I always want more." 
From mushrooms and cocaine, to marijuana and ecstasy, his substance abuse escalated for the next 20 years. 
Shattering the Illusion
In 2009 Caleb was living in Alabama. Alcohol and breathing were one in the same: waking up at 7 a.m. and drinking the day away. Caleb entered into a realm of alcoholism he didn't know existed. Large spaces of time he couldn't account for. Blacking out for hours. 
When he would visit his parents in Iowa, he lived a double life. He was Caleb the 'social drinker', who convinced people he only casually drank one or two glasses of wine. 
"I would go downstairs and have a couple beers. Then I would come have a glass of wine with them at the table. Then I would go out into the garage and have a few beers. Then I would go downstairs and have a couple shots of tequila. Then I would have another glass of wine with them," Caleb said.
Caleb's normalcy was an illusion, but not for long. One night the illusion shattered, and he was exposed to his parents. 
To celebrate the success of his new job, Caleb and his parents went to their favorite Greek restaurant. Making more money than he ever had, Caleb was doing really well working as a sprinkler fitter.
At the dinner table the alcohol flowed freely. As Caleb bought bottles of wine and drink after drink, his parents saw his substance abuse for what it really was. They pleaded with him to stop. 
"I thought it was funny. I was taking his drinks that I had bought him and drinking them plus drinking mine and ordering more," Caleb said. "My parents were just devastated and looking at me like I had turned into this monster that couldn't stop. My dad was scared of me." 
When they got back to his parent's house, Caleb went ballistic. He tore the rain gutter off the house. Threw his mom's favorite chair into the pond. Went to the bathroom on the floor. In his irrational state, Caleb grabbed his Jeep keys and drove drunk. The small consequence: three months in jail. 
After being released, Caleb had a blow out with his boss and lost his job. He started drinking again and never stopped. With nowhere to go, Caleb ended up living on the streets in his parent's hometown, only miles away from their 4,000 square foot home. 
"It was a bizarre picture of lostness," Caleb said. 
As fall approached, nights outside got colder and colder. All Caleb had were the clothes on his back. After sleeping one night under a tarp on a crate outside an old, abandoned spaghetti restaurant, Caleb had had enough. He called a friend to ask for a sleeping bag. That phone call saved his life. 
His friend picked him up and drove immediately to the Hope Bethel Mission Men's Shelter in Des Moines. Caleb didn't take it seriously. He kept abusing alcohol and drugs and showed up to chapel half-drunk. He disrespected the staff and was thrown out twice. Three strikes and he knew he would be out for good. 
With nowhere to go, Caleb slept outside by a transformer down the street. One morning he woke up and the switch flipped on. "I found myself in a place of just total insanity. I just couldn't pull myself together anymore," Caleb said. "I returned to God and said, 'I really need you. I know you're God. I'm at the end of myself.'"
"I found myself in a place of just total insanity. I just couldn't pull myself together anymore."
Caleb returned to Bethel. This time to stay. "I stopped drinking. I stopped any kind of drugs. Anything that would lead me off the path," Caleb said. "That was something I feel like God gave me. I've seen other people who are in and out of it, and they never make a decision. I feel like it was a gift from God. Just black and white for me." 
The Process of Healing
It has been two-and-a-half years since Caleb last had any alcohol or drugs. Still, the battle is not over. 
"It took me years to recover after I stopped, to actually feel like I was coming back to sanity and stability. After years and years at that level and length of abuse, you're just soaking your brain and body in alcohol and drugs," Caleb said. "My degree of messed-up-ness causes me to be fervent with God, which causes me to be close to Him."
Not long after Caleb entered into the Door of Faith recovery program at Bethel, a friend invited him to a Walnut Creek South Saturday service. One of the first people he met was John Teeter, a fellow graduate of the program. 
The two quickly became a serving duo: setting up chairs, cleaning bathrooms, working CityLight concessions. John showed Caleb what it looked like to love the church and be loved by the church. 
Now, most Saturday night services Caleb is on stage playing bass or keys in the worship band. "I really wanted to play, but I immediately thought that was never going to happen. I ruined my life and wrecked my life," Caleb said. "I never expected anyone to give me a chance." 
God has used the friendships Caleb has formed at Walnut Creek to help him gain a sense of stability again—with the Lord, with people, and with himself. 
"This church has definitely taken me under their wing and treated me in an amazing way. Helped me to regain a sense of normalcy and rationalness," Caleb said. "That's what I didn't have before. Good friends to talk through stuff and reorganize my life with."
After graduating from the Door of Faith program, Caleb began serving as a small group and worship leader with Celebrate Recovery. He is grateful for the opportunity to actively listen and respond to men and women who are in need of hope. As Caleb shares his story of victory over substance abuse, he also finds encouragement. 
"One of the first things you do at recovery group is tell them how screwed up you are. It really helps. It's just being honest. Makes other people feel hope that they can do well as well," Caleb said. 
As Caleb has sought the Lord, he has found the Gospel to be a lifesaving antidote for his worry, anxiety, and former dependence on alcohol and drugs. Caleb knows and believes 2 Corinthians 5:17, "Therefore, if anyone is in Christ, the new creation has come: The old has gone, the new is here!" What once was dark has been brought into the light.  
"God made me fearfully and wonderfully as this creature that functions in a certain way. That I would be for His glory," Caleb said. "But when you take that and add something that wasn't supposed to be added to that creature, they can become something very dark and destructive."