Welcoming the Nations
Embracing the international melting pot on college campuses
While many Christians journey across the globe as missionaries, God is using education as a prime mission field for people to know His name. 
"I came to know God and was saved in the United States. Divine intervention would be the right and most suitable phrase," said Apple Lim, a senior at Drake University, who came to Iowa in 2013. 
Within minutes of her plane landing, Apple's first encounter with Americans were believers. A group of international students from Campus Fellowship picked her up from the airport and welcomed her "home."
Culture Shock
In Malaysia, Apple grew up in a Buddhist household and was first exposed to Christianity in high school. Ironically she never planned on coming to the United States. "I did a program after high school that was supposed to lead me into planning my university life and career in the United Kingdom," Apple said of her choice to study abroad. "Studying in the United States is not a very popular choice for most students because of the amount of extra application work that is required." 
During the program Apple got to know a fellow student who attended Drake University. "I am really amazed that I was not very interested yet I somehow persevered through the process," Apple said. She applied to two schools, which was a very low number compared to her peers. The other university never followed up, automatically making Apple a Drake Bulldog.
"I was overwhelmed by the culture shock and the fear of loneliness," Apple said of the transition from Malaysia to America. Christian students spent time loving her, serving alongside her, and ultimately sharing the truth of the Gospel. Apple came to know the Lord later her freshman year. 
"The fellowship definitely helped with my transition culturally and emotionally. I felt comfortable not because I was provided with a comfort zone but because they taught and encouraged me to gain exposure while being there to serve me whenever I needed help," Apple said.
Genuine Relationships
For Pastor Steve Rude, education is not only a career path but an evergrowing way to meet new people. Steve is the International Student Advisor at Des Moines Area Community College as well as the liaison for student housing and an instructor.  
"I endeavor to work hard unto the Lord Jesus Christ and genuinely care for those whom I get to interact with," Steve said. "Every day I get to interact with students from all over the world. Regardless of where someone is from, what they look like, or their first language, people are looking for genuine relationships and to discover a sense of purpose in their lives."
Steve says one of the most impactful ways he's been able to reach out to international students is simply inviting them into his home for a meal. "Showing hospitality is a simple way to practically show the love of Christ and have great conversations," Steve said.
Steve recently completed Drake University's Leadership Development graduate program with an emphasis in Higher Education Administration. While this process was a time-consuming season in his life, Steve ultimately hopes it will help develop his career as well as continue to reach other students and professors with the Gospel.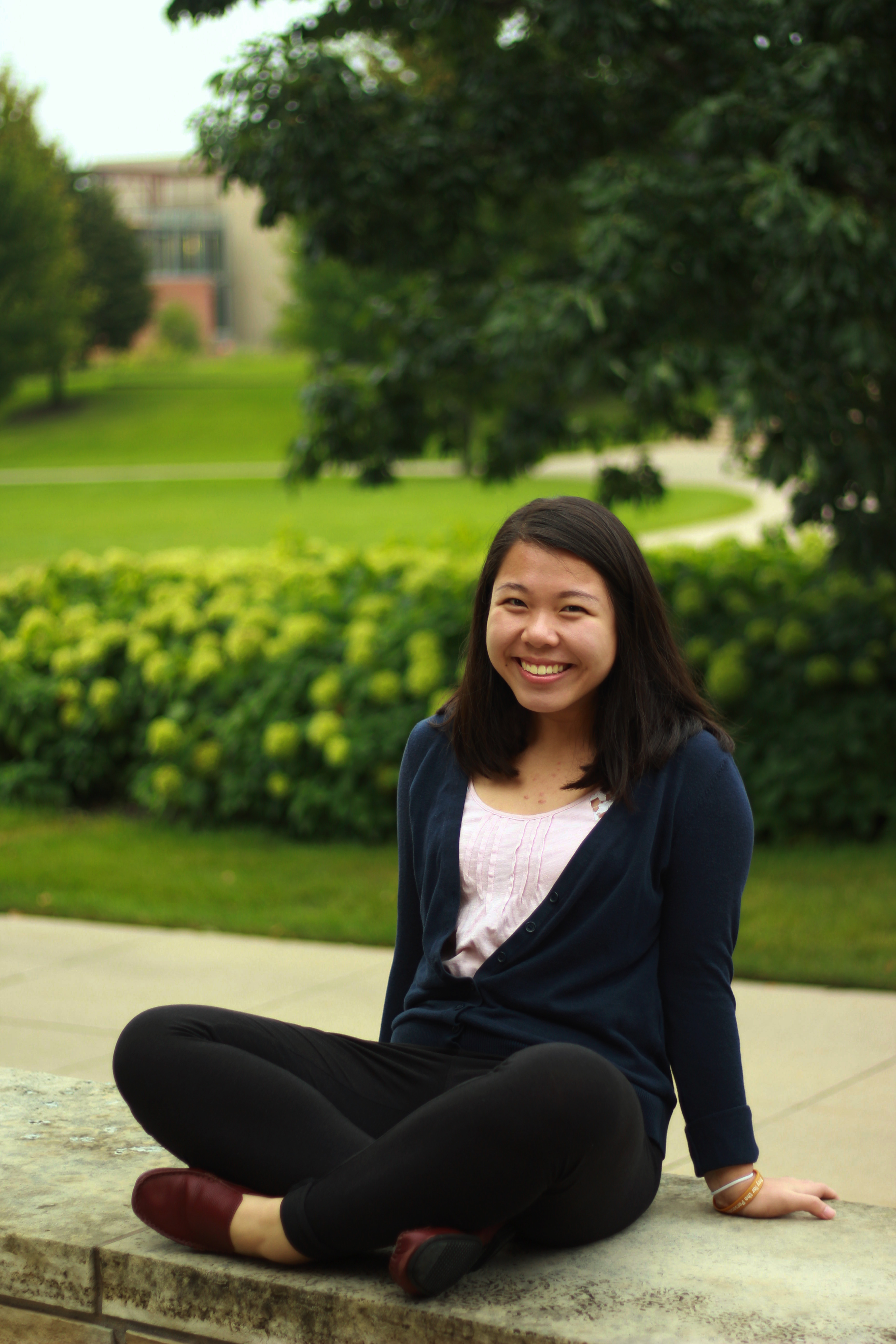 Beyond Borders
This past spring Apple, along with five other students, helped launch an International Mentor and Academic Consultant program to foster opportunities and deeper relationships with international students. Like Steve, Apple desires to welcome these students and invite them into the family of believers God has grown at Drake.   
"Our vision is to reach out, love, and build friendships with these new international students by serving beyond cultural differences and nationality borders," Apple said. "It is our joy to be able to be a friend to those who need support and be a help to those who need service."
"It is our joy to be able to be a friend to those who need support and be a help to those who need service."
As Apple and the students were rebuilding the international mentor system, they claimed this passage in Leviticus 19:34, "The foreigner residing among you must be treated as your native-born. Love them as yourself, for you were foreigners in Egypt. I am the Lord your God." 
Throughout the year, IMAC hosts orientations and cultural programs to help international students acclimate to America. The program has allowed Apple and other believers to welcome students just as other believers welcomed them when they were new. 
"It has been very encouraging to see how God placed people together for His kingdom and that He brought His people to Drake from all over the world," Apple said. "We are called to love because He first loved us. Our goal is to be vessels of God and sense the urgency in allowing others to experience the unconditional love that yields no return, keeps no record of being wrong, and is always hopeful."