A Small World
Tech's Missional Power to Make No Person or Place Out of Reach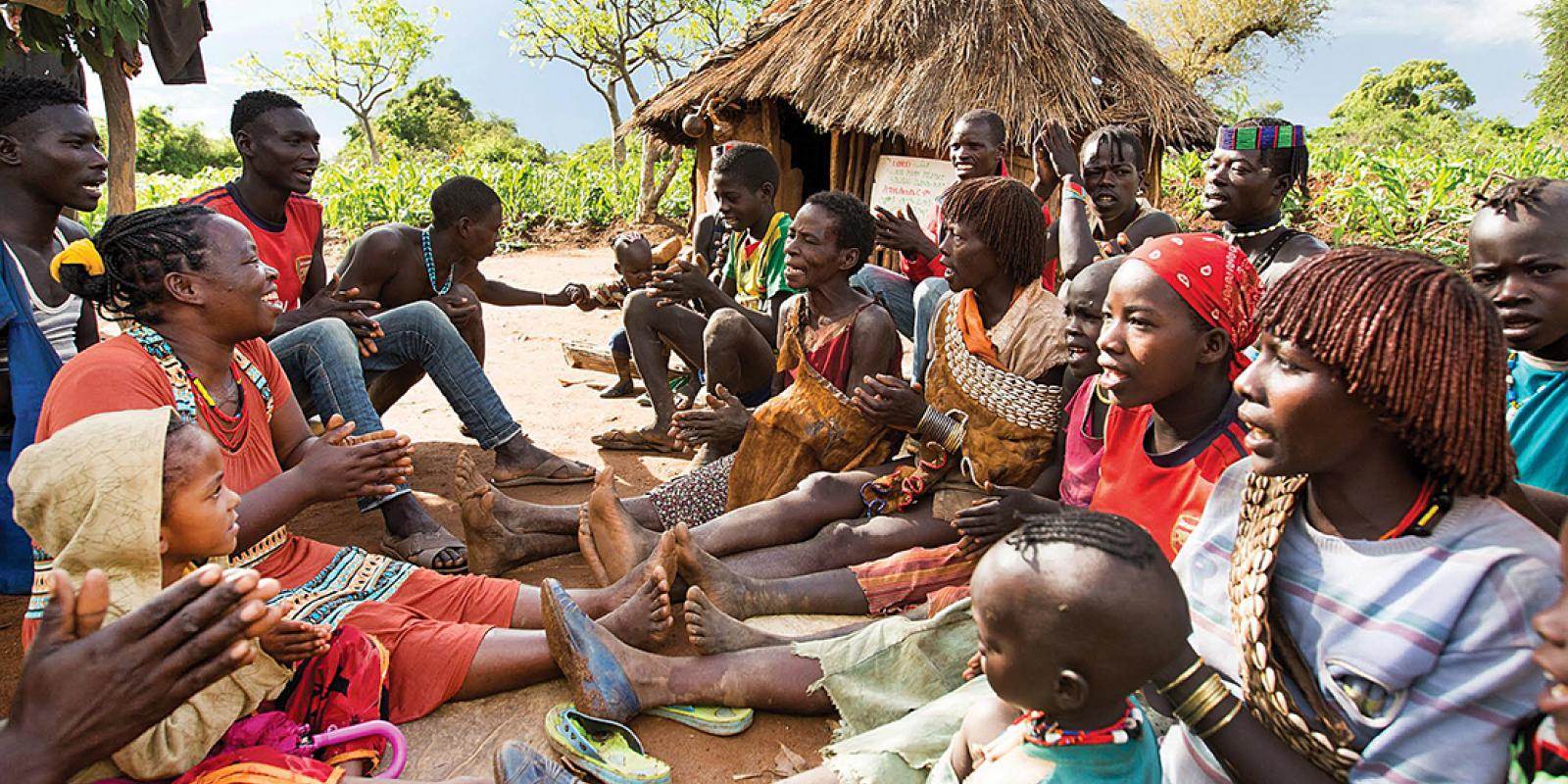 Halfway across the globe a team of Bible translators works amidst machine gun fire. At the sound of shots, they flee into the jungle and continue working secretly on laptops until the batteries die. Then the notepads come out. Unable to return to their workplace for a few days, the team survives on caterpillars and yams. 
Over 1 billion people in the world are still Bibleless, meaning they don't have the complete Bible available in their heart language. At best, they have a small portion of verses. This number also includes 1,778 language groups, representing 165 million people, who don't have Scripture at all. Not one single verse. 
Inside Seed Company's office in Arlington, Texas is a bookcase that holds a copy of every Bible or New Testament they have played a role in translating. Another empty  bookcase sits next to it, the shelves waiting for the remaining translations, some which will be in audio or video formats, to be completed. 
Language Engagement
As the Director of Translation Technology for Seed Company, Randall Lemley focuses specifically on exploring solutions for remote teams, like the one in the jungle. He creatively navigates around electricity and Internet–just a few of the issues teams can face. For restricted access projects, Randall develops tools that protect translators from information falling into the wrong hands, which could result in endangered lives and even death.
"We live in a day where tools and gifts of wisdom that reside in technology are reshaping the business world, reshaping culture," Randall said. "Technology belongs to the Lord just like the rest of the earth." 
"Technology belongs to the Lord just like the rest of the earth." 
Randall landed in the technology field when personal computers were first coming into the workplace. He road the tech wave, working in the aerospace industry, at Apple Inc., and as a consultant. At a missions fair, Randall met a man from Wycliffe Bible Translators who asked if he had ever considered being a translator. Although interested in cross-cultural ministry, Randall didn't feel qualified for the role. 
"I told him about my work with technology. He about jumped over the table and said, 'Do you realize we need people like you?'" Randall said. "It was the first time I had heard there was a spot for somebody focused on technology in the Bible translation world." After spending time in Ethiopia with his family supporting 17 language projects there, Randall returned to America and began his work with Seed Company.  
Seed Company, an affiliate of Wycliffe Bible Translators, launched in 1993 with a mandate to accelerate Bible translation and impact for people without God's Word. In 2015 Bible translation reached a place unimaginable to them 10 or 20 years ago. Seed Company broke all of their records, engaging 787 languages at the same time.
Since 1993, Seed Company has translated 1,194 languages across 116 countries on 6 continents. Their work has potentially impacted 1.6 billion people with access to God's Word. "There is a recognition on our side that the pace of translation in our generation, the doors opening up, the collaboration between organizations, while we would like to claim credit for them, God is bringing all that together, and we're just invited to be a part of it," Randall said.
Access Point
A 2015 report by Ericcson projected that by 2020, not only will 90 percent of the world have broadband speed access to the Internet, 70 percent will have smart phones. There are already more people in the world today with mobile phones than flushing toilets. What are these billions of people searching for daily? 
For people like Luis, the Internet gave him the answers about God he was looking for. Carrying burdens from his family relationships and fighting with his wife, Luis turned to a chat coach on the site PazCondios.net, a website managed by SearchForJesus.net, a ministry of the Billy Graham Evangelical Association. 
His chat coach talked about the power of forgiveness and God's desire to help us forgive others once we know God's grace for our own sin. Luis had never received forgiveness until that night when his chat coach led him through the steps to peace with God. 
"Seeing the stories of real people is what excites me about the ministry and convinces me God is using it. It's not the numbers and statistics but names of people with real lives that are changed forever," said Mark Appleton, the Director of Internet Evangelism at the Billy Graham Evangelical Association. 
Over 7 million people like Luis have indicated that they have prayed to receive Christ through BGEA websites since April 2011. They average 31,500 unique visitors a day across 27 languages. The Internet allows Mark and his team to build bridges to people who need the Gospel. 
"The Internet is becoming available to everyone everywhere; age, culture, or geography are no longer barriers in the online world," Mark said. "A middle-aged blue collar worker in the heart of rural America can share the Gospel openly with a young Muslim man in Tehran without going anywhere."
People's questions, worries, doubts, fears, pain–every search is a potential access point to help someone find Jesus for the first time. In a culture where we "Google" to know something, the Internet has become a trusted authority for information. 
"The fact that people respect information that they find online presents an opportunity to share the truth of the Gospel with the expectation that it can be acknowledged, affirmed, and accepted," Mark said. 
The work of Mark and his team is driven by the same vision of Seed Company: to expand their tools and obey the Great Commission until there isn't a person or place out of reach. 
Gifts of Innovation
The same artificial intelligence used for language processing developed as a result of 9/11 for security purposes is also providing the advancement of Bible translation for God's Church. Seed Company is experimenting with machine based translation using an artificial intelligence engine that would mean once Scripture translation is done, the same technology could translate anything from discipleship materials to community development guides.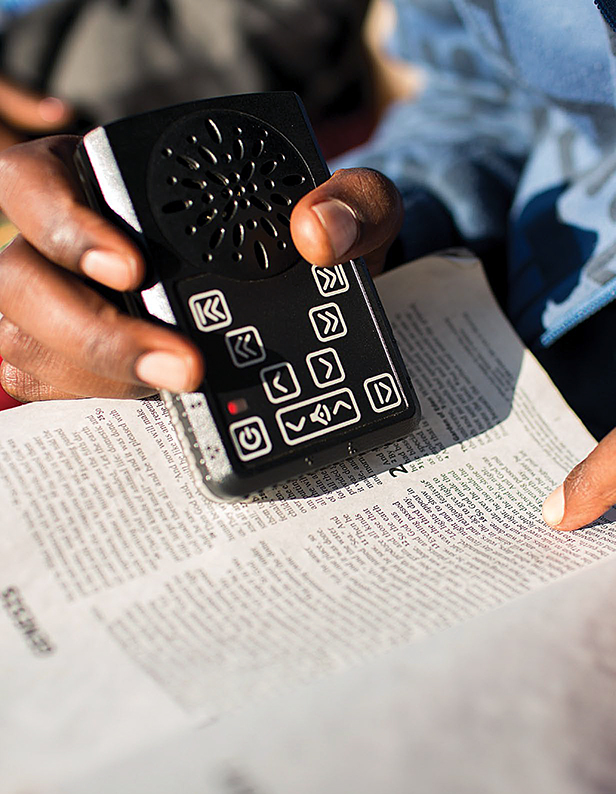 "We live in a rare time where these gifts are coming to bear fruit and increasing both the pace of translation, the quality of translation, and the impact of Scripture as people get access digitally," Randall said. Technology is enabling the rapid sophistication of translation processes. Skills that once resided with a handful of highly trained people are now available to any team. 
One of these advancements is called Scripture App Builder, creating the ability for smartphones to deliver text and audio in the unique target language translators are working in. The app allows users to read the verses they are listening to, to not only engage them with Scripture but second as a literacy training tool. Teams use another tool called Phonology Assistant to analyze language sounds. Phonology Assistant is able to place a sound into the different locations of the mouth and the throat that correspond to the sounds that are recognized throughout the world. 
Randall says everything is about accelerated impact. Getting the most important truth to the most people as accurately and quickly as possible. "As we build the design for translation projects, we are engaging those who are doing God's work in that language community and hearing from them what they believe are the most important parts of Scripture that need to be translated," he said. "Rather than start with something that is easy, then go toward something more difficult, which from a translation standpoint makes sense, but for the Church and the impact of Scripture, they may see different needs."
The translation movement has primarily employed one particular strategy–linear learning through reading. For millions of people worldwide, oral stories have an impact in a way written words never could. About one-half to two-thirds of the remaining language communities are primarily oral communicators. This led Randall and his team to think about the role aurality plays in access to Scripture. 
Seed Company has collaborated with three organizations to develop an aural translation method called Render that uses a tablet based, touch interface computer. Translators use the app to listen to Scripture recordings in a trade language, discuss and translate passages orally into their heart language, and then share in their communities. 
"Render is a new paradigm for doing translation that meets the translator where they are and is meeting the community where it is also. Not saying that reading and writing isn't appropriate but also not saying it is the first and only way they have to interact with Scripture," Randall said. "Then writing doesn't end up being a hurdle to jump for the community to have God's Word interacting with them."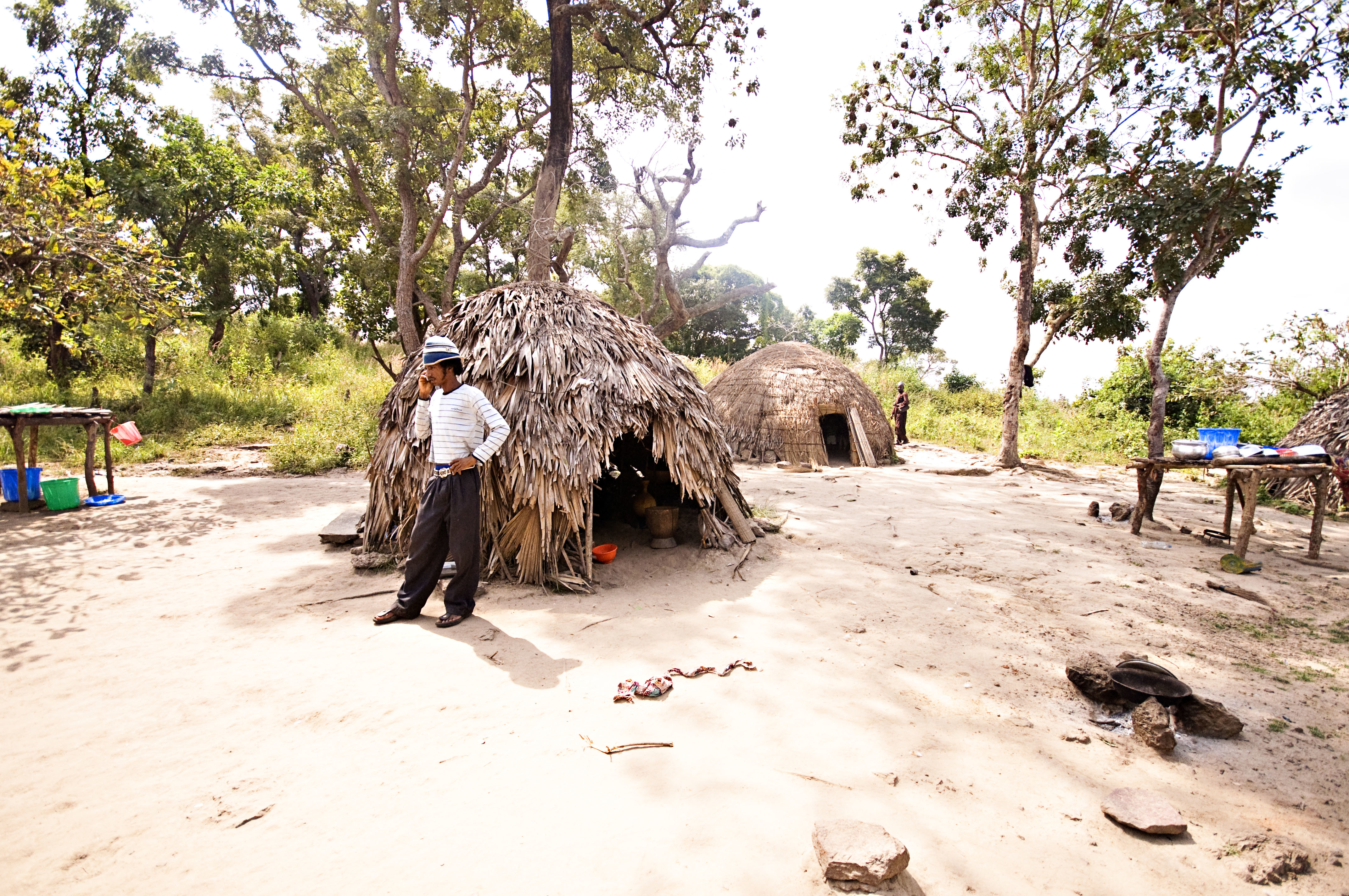 True Discipleship 
For Mark and the online ministries of BGEA, their greatest tool is also their greatest challenge. "We measure various points in the process to evaluate how well we are reaching people. But that is only part of the story. We know that we can be hitting certain numbers and still not be having the kind of impact we want to have," he said.
The anonymity of the Internet allows people to explore ideas and engage about subjects they may be hesitant to discuss in person. People of differing ages, races, and cultures can talk to each other from a blank slate. However, Mark says anonymity is a barrier. It is hard to draw people out from the protection of a screen into the real life community of faith that God desires for people to have. 
"We do have intentional and specific follow-up processes. The biggest challenge by far is bridging people into the local church. Our church connection process is the youngest element of our ministry, but we are continuing to promote it and are working to optimize its effectiveness," Mark said. "Encouraging people out of the perceived safety of the online world and into a face-to-face encounter with a group of people they don't know is difficult, and increasingly more so."
GoingFarther.net, another BGEA ministry, offers their users articles on faith, simple online discipleship courses, as well as a tool to help them find a church in their area. One of the courses offered on the site is a mentored course, in which a participant is matched with a volunteer coach for personal guidance and encouragement. 
"I've never seen Internet evangelism replacing other ministries of the church, it's just another piece that supplements the working out of the Great Commission in our day," Mark said. "The Internet is going to be so engrained in the functioning of our global societies it will be a place where the church must have a significant presence if we are to fulfill our responsibility to proclaim the Gospel in all the world."
"The church must have a significant presence if we are to fulfill our responsibility to proclaim the Gospel in all the world."
Community Strengthening 
A few years ago Seed Company did an experiment in rural India where they invited the community to do translation themselves through a web application. Groups of believers and non-Christians, who were hostile to the Christian minority, huddled in churches around a laptop, interacting with one another in their shared language. These meetings turned into Bible studies, and local churches were strengthened through community engagement before the Scripture translation was even completed and published. 
"For years we have been pondering the issue of Scripture use, and asking how we can predict that the community will make good use of the language when it comes available. What use is a translation that sits on a shelf?" Randall said. "The higher level of community involvement there is in the translation process, that is a predictor. All that would be inhibited if it were through paper."
Seed Company's mission is to mobilize whole countries around the idea that Bible translation is not an American task. They believe it is the responsibility of every Christian in every country as they strive to reach one billion more people with God's Word over the next 10 years. They understand no amount of technological advances can replace the power of God and His Word.
"We recognize the earth is still a battle ground," Randall said. "While we are hopeful around the tools and the commitment of people with resources to help translation be accomplished, we know that the key to that happening is going to be spiritual walls being dismantled."