Her Blueprint
A look at the image of redemption in restoration architecture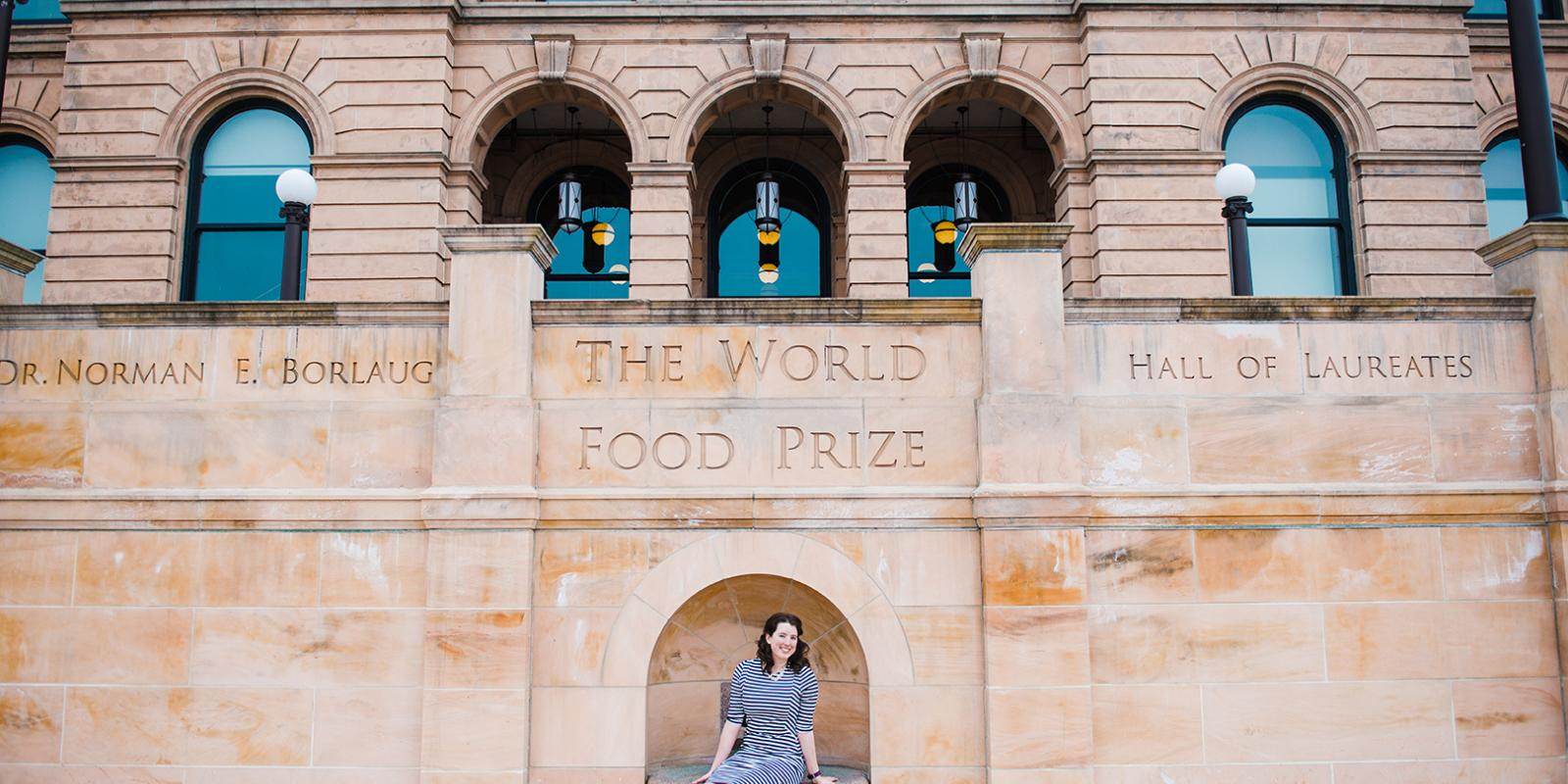 Michelle Sacco always wanted to be an architect. "From the time I was really young, I wanted to see the insides of houses and loved exploring places," Michelle said. "I filled my free time drawing house plans."
Career Path
In her career at RDG, an architecture firm in Des Moines, Michelle works in the restoration architecture field. She's worked on the Iowa State Capitol, World Food Prize Hall of Laureates, and Historic City Hall in Valley Junction. Over the last couple of years, Michelle has also expanded her reach to restoration projects in the downtown areas of small Iowa towns. 
Michelle began her career drafting, but now she manages projects, working with all the team members involved, and traveling to see the building's progress. When Michelle starts working on a project, she meets with the building owner to understand their needs and budgets. Then she hits the drawing table. From there, she oversees the bidding process and works to get the contractor on board with the production calendar.  
"After that, it's the construction administration phase where we act as the go between the contractor and owner and serve as the owner's representative," Michelle said. "We visit the site, run the meetings, write up reports. We make sure the owner is getting what they paid for. We answer contractor questions and try to keep the peace."
Building Appreciation 
Throughout her 11 years at RDG, she's seen architecture change from being designed two-dimensionally to being designed with the aid of 3D printers and drones. Her firm even uses augmented reality where you can hold up your phone to a model and feel like you're in the space. Even the way she communicates with people has changed. They can video conference throughout a project instead of just talking on the phone.
Most significantly, technology has allowed Michelle to show clients the potential of the architecture they already have. "A huge part of my job is educating the client and helping them understand what they need versus what they want," Michelle said. "Our culture is such an instant gratification culture and a throw-away society. My job is helping people appreciate what's there, that it can be repaired instead of finding a quick, short-term solution."
Her restoration work is an image of the gospel: "A building is never too 'far gone' to save it."
"People think they know what they need to be happy: money, a cool job, a cool car," Michelle said. "But that's not what brings you joy. In architecture, bigger is not better, new is not better. In the last couple of years, I've been learning about believing that truth. That has helped me in interacting with people. When I believe that truth and am not feeding off of my emotions, I am more professional, a better leader, a better coworker."
"In architecture, bigger is not better, new is not better. In the last couple of years, I've been learning about believing that truth."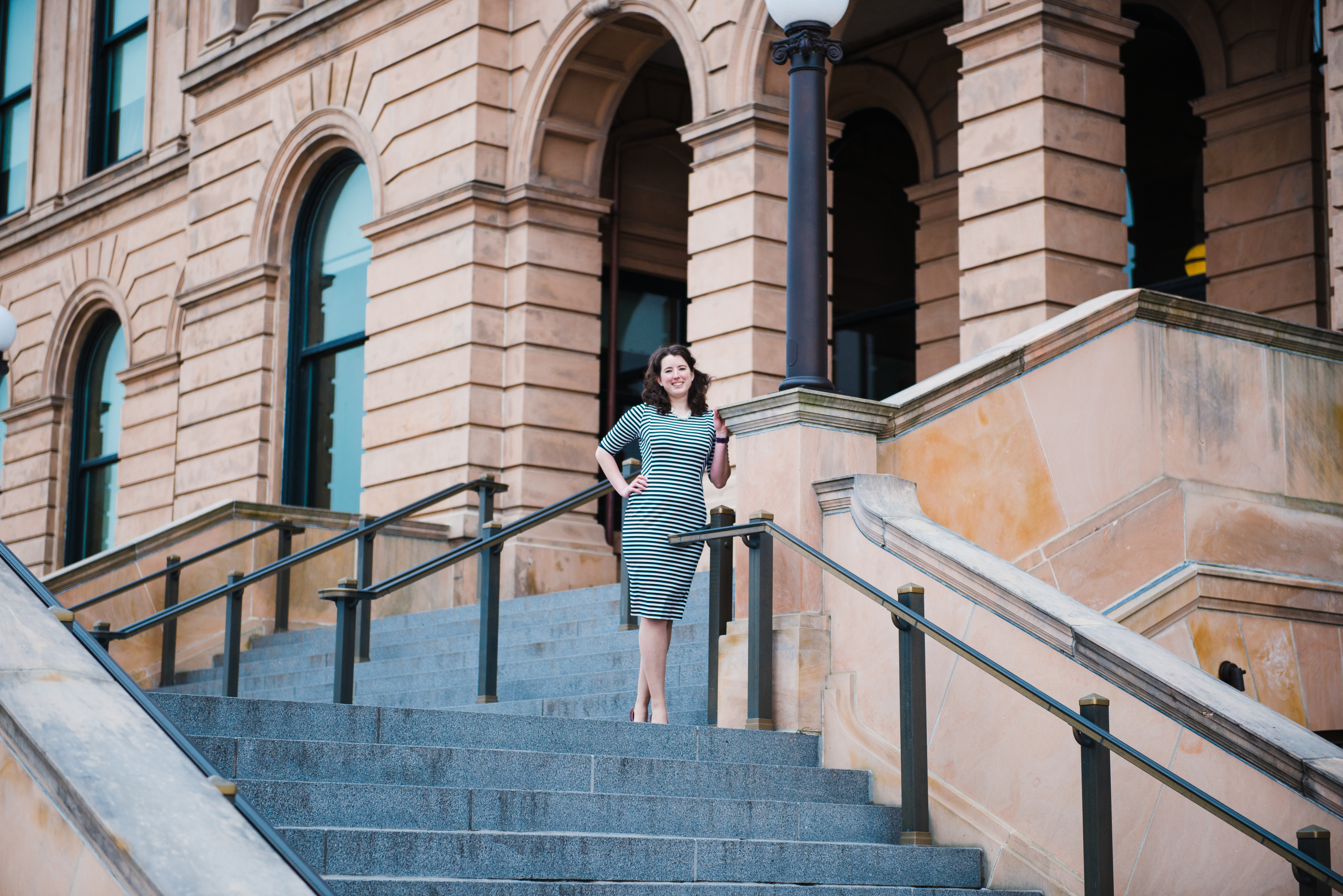 Submitting Control
About a year ago, Michelle learned that God also often gives what we need versus what we want. Michelle's mom had a health issue and had to undergo open heart surgery. "I had to trust God completely. I couldn't help the situation," Michelle said. "I had a hard time relinquishing control to God. It was amazing to see how God worked it out. I could tell God was in control during that four-hour surgery. I felt comforted."
Even though Michelle was saved as a child and had been growing in her faith since she came to Walnut Creek Downtown in 2009, she had struggled to believe that God really loved her. That changed when she surrendered control to God during her mom's surgery. 
"Through this amazing, yet terrifying experience, I witnessed God's love for me firsthand. Prior to this experience I thought I trusted God, but I would have to admit, I only trusted him with what I wanted to trust Him with," Michelle said. "That experience changed my life in a big way, and, while I still have plenty of work to do, the difference in my heart and thought life has changed immensely."
After her mom's surgery, Michelle has continued to see her relationship with the Lord grow and thrive. She found a few Faithwalkers messages about not believing lies, and she listened to them over and over again until the truth began to sink in. Her mind is being renewed. 
"I have been able to fully trust God for the first time," Michelle said. "This, in turn, has allowed me to doubt less. Has made me more bold to speak to others about God. To care less about what others think of me and more about serving others. I'm more content."