He Delivers
Life On A Single Income During Times of Job Uncertainty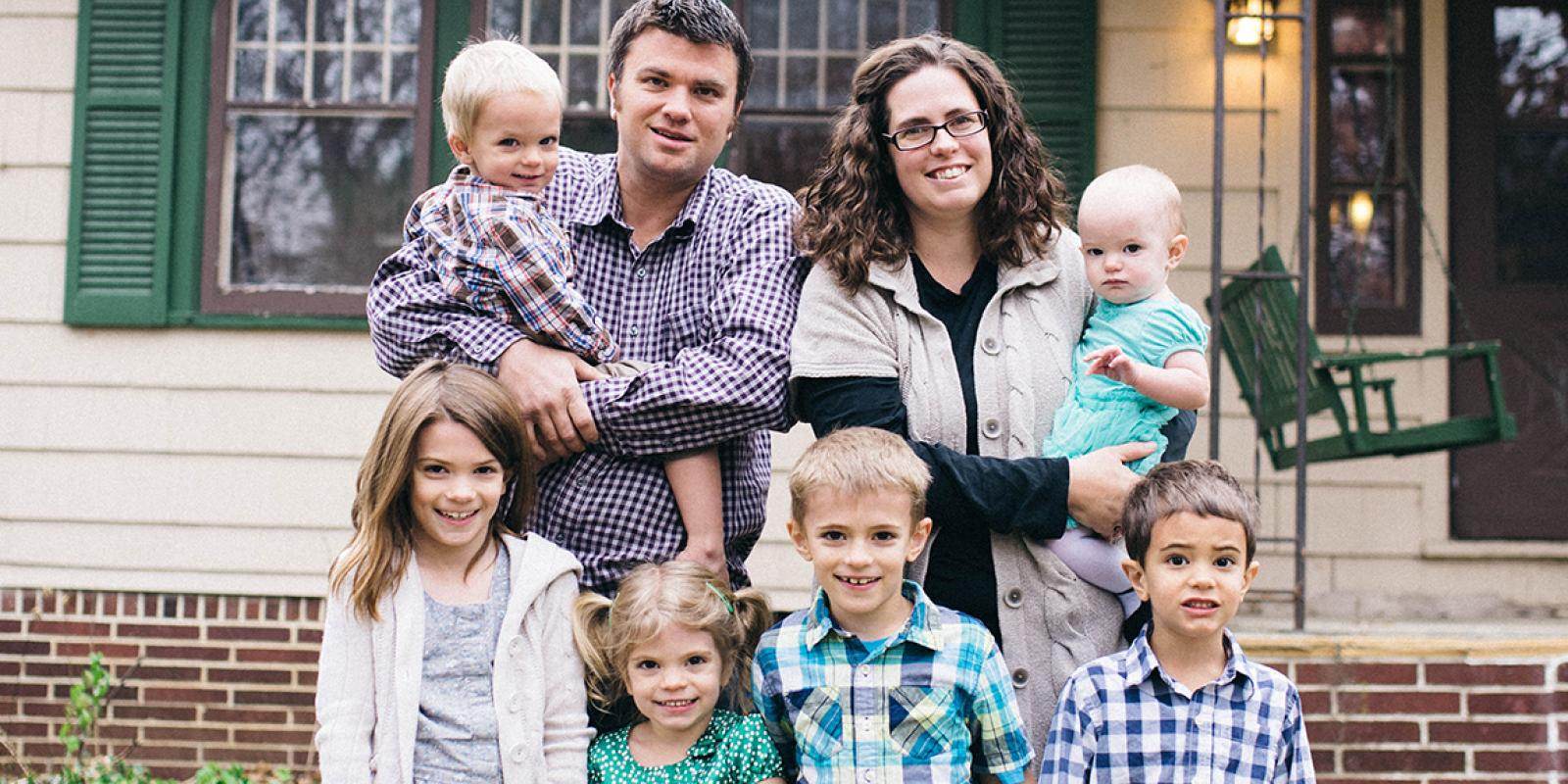 The Cunninghams likely qualify for what the Book of Proverbs calls a "quiver full." With six children under the age of eight, plus two dogs, their home is full. As Jason and Rachel's family has grown, they have seen the Lord provide for their single income household through job uncertainties, trials, and hopeful prayers. 
Jason and Rachel met as teenagers in Kansas. His freshman year of college, Jason's parents divorced and an accident left his father paralyzed from the chest down. He took the role of parent to his younger brother. Within the year, Jason lost interest in school and eventually dropped out, while Rachel moved to Iowa to attend Drake University. 
In high school, Jason's friends came from Christian families. In witnessing the solid marriages of his friends' parents, he knew something needed to change in his own life. "I came from a family where nearly everyone was divorced, and I thought, 'If I'm going to be with Rachel, if I'm going to marry her, I want to do it right,'" Jason said. "I didn't want to end up like everyone else, unhappy and divorced. I knew we needed God to be in the center of our relationship." 
After a few years, the couple was engaged, and Jason moved to Des Moines where they joined a young Community Group from Walnut Creek. They developed friendships with pastors Tim Rude, Bruce Crane, and Mike Bourland, and sought wisdom from them and their wives on how to prepare to raise a family that would fear the Lord.  
"We had both already claimed Christ as our Savior, but neither of us knew what it meant to be discipled and experience the fruit of salvation," Rachel said.
Finding Work
As the two began married life, Jason worked at various places while also trying classes again at a community college. Without a college degree, Jason struggled to find a secure job that paid well. 
"Jason has never been a 'desk person', and college wasn't the route," Rachel said. "We knew we had to pray." The couple sought counsel and asked the church to pray with them for guidance. "I wasn't sure what to do," Jason said. "I was just trying to do the best I could with where I was." 
Jason's break eventually came through a temporary job sorting mail for the U.S. Postal Service. He was told the USPS was difficult to infiltrate, and even harder to rise up and get good routes and hours. "It's a system that's based on seniority," Jason said. 
When he applied, people told both of them that he'd never get the job, yet he and Rachel continued to pray. Rachel had recently found out she was pregnant with their first child, so when they got the news that Jason was given the job, which included insurance benefits, they knew the position was God's answer. "Older postmen were shocked at how quickly Jason was made regular," Rachel said. "God's timing was perfect." 
During his early years with the USPS, Jason endured difficult routes that were far from home and long hours that pulled him away from their growing family. But Jason took comfort in God's plan in making him a postman. "Whatever you do, do it heartily, as to the Lord and not to men. And do it even if your job is lame," Jason said. "We're raised hearing from people that you ought to find a job that you love, but then you get into the real world, [and] that's not always the case for everyone. The joy in my job comes from working for God and providing for my family."
"The joy in my job comes from working for God and providing for my family."
Jason has modeled for Rachel and their children an attitude toward work that both honors the Lord and shows humility. "I used to think that you had to be passionate about your job to be happy or content," Rachel said. "Jason's example broke me of that single way of thinking, showing me that it's important to be passionate about your family and following Christ."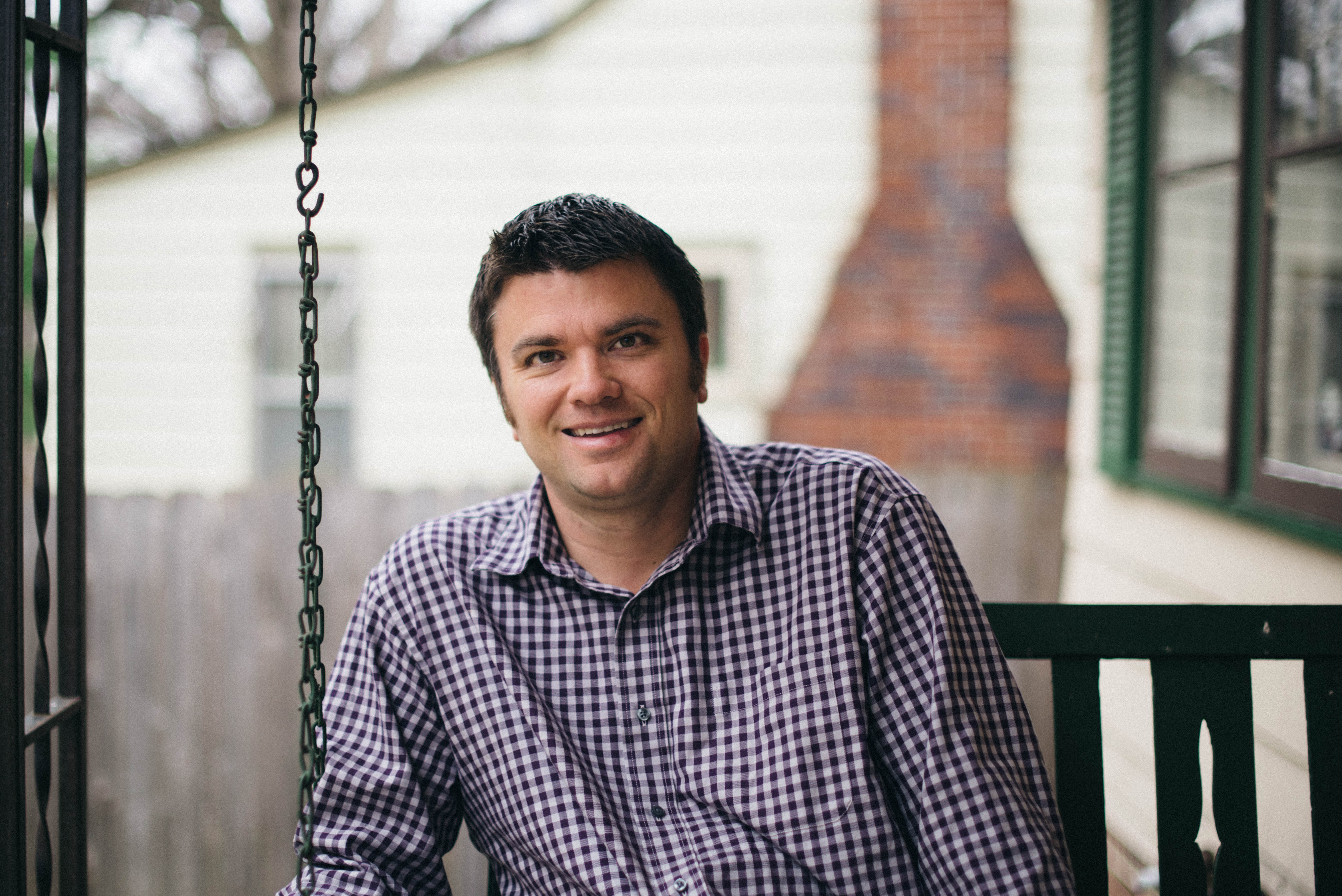 A Safe Route
In January 2015, Jason bid for a new route and gained his top choice, which was virtually unheard of for a non-veteran worker. Jason is now able to help homeschool the kids twice a week and eat lunch with the family every day. "Getting this route in my neighborhood has been awesome for our family," Jason said.
After twelve years of marriage, six kids, and trials in the working world, Jason and Rachel know more than ever that trusting the Lord is worth it. "There are a lot of things people may think are a sacrifice, that a dual-income household is the only way to live, but we've seen God provide exactly what we've needed," Rachel said. "We have never been in want, not even close."