Reborn
Finding forgiveness and hope after abortion.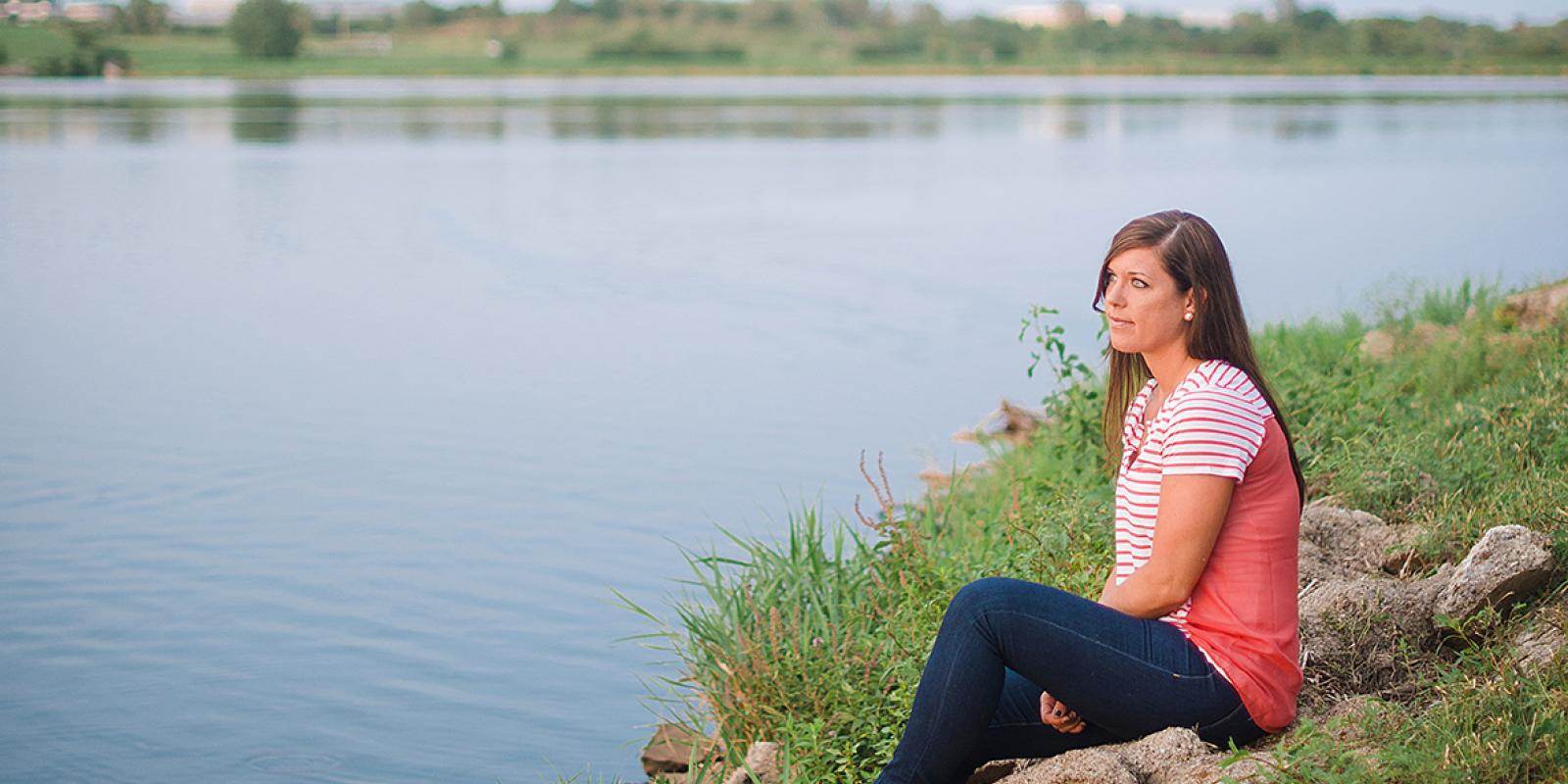 Briana Pfadenhauer understands the beauty of redemption in Genesis 50:20: "You intended to harm me, but God intended it all for good. He brought me to this position so I could save the lives of many people." 
"It reflects my life's purpose: to share the Gospel, and to share the truth about abortion to save the lives of the unborn," Briana said.
Unexpected Results 
In December of her senior year of college, Briana found out she was pregnant. That summer, the abusive relationship with her fiancé of several years had ended abruptly. They started dating when she was in high school and got engaged when she was 19. He had been the center of her life for so long. "I felt like I didn't have a future," Briana said. "I was drinking, getting high, skipping class, sleeping around. I was desperate for love."
She was supposed to go to an Ugly Christmas Sweater Party the day of her positive pregnancy test. She stayed home and didn't tell anyone. On New Year's Eve, she took a pill to start her abortion and slipped into a deep fog, trying to numb herself with alcohol and drugs. The recovery process was painful and took two months. 
After she graduated from college, Briana moved to Des Moines for a job. One weekend, she took some friends back to Iowa City to party, where a friend confronted her. "'What happened? You aren't the Briana I knew.' She told me how much I was hurting God," Briana said. "I felt convicted for the first time. For the next six weeks, I sat in my apartment contemplating what I was living for. I'd never considered living for God." 
On December 31, one year after having her abortion, she committed her life to God. That year she felt the Lord pursue her more than ever. In October 2011, she started going to Walnut Creek Downtown, her new home. 
"I stayed silent for the longest time about my abortion. My ex-fiancé made me believe that I was unlovable," Briana said. "I believed that I would never have blessings in my life. When I finally became aware of the depth of my sin, I knew I deserved hell. I was eternally grateful for the gift of salvation that I had received, but I didn't expect any blessings beyond that."
"I believed that I would never have blessings in my life."
A friend helped her replace the lies she believed about her abortion and her future with God's truth. "I finally understood that I have been washed clean because of Jesus Christ, and He no longer sees my sin when He looks at me. I felt God's love so strongly."
In 2013, she was asked to speak at the Women's Coffeehouse. Before Briana spoke, she told her parents about the abortion. "They looked at me with love. My dad prayed for me and my baby in heaven. They were the ones I didn't want to tell. It makes me wonder if I would have made a different decision if I'd told them." 
The week leading up to the coffeehouse, Briana couldn't stop shaking, but the Lord comforted her. "I felt this huge relief. I think the Lord had me do the coffeehouse more for myself than anyone else," Briana said. 
Spark for Life
A friend invited her to a fundraiser for Informed Choices Clinic, an organization that does pregnancy and STD testing, ultrasounds, and counseling. She then found out Planned Parenthood gave her a drug that wasn't FDA approved for how far along she was in her pregnancy. "They gave me what was cheaper but more dangerous and painful," she said. "They didn't tell me what the pills were going to do to my baby. The first pill suffocates the baby and the next four start the miscarriage. I felt this righteous anger. It sparked something."
For the next six months, Briana met people, testified at the Capitol, and shared her story on the radio. She participated in a faith-based recovery program, including a retreat where they spent intense time on the healing process. Briana had asked the Lord to reveal the gender of her child and while she was at the retreat, He did. She named her daughter Lilly Jewel (Lilly means "pure, innocent" and Jewel means "precious daughter") to reflect who her child is in God's eyes. During the retreat, they held a funeral service, and it was there that Briana committed to standing up for the unborn. 
Today, she volunteers Thursday nights in Ames with Informed Choices Clinic. They are starting up a mobile medical unit that will come to Des Moines and park in front of Planned Parenthoods, college campuses, and maybe even strip clubs. The mission is to provide ultrasounds, pregnancy testing, and the Gospel to women who are making the difficult decision of whether to keep their babies or not. Through this, Briana wants other women to experience the grace and redemption she's found in Christ.